Size Chart
Regular price
Rs.1,899 PKR
Regular price
Rs.2,499 PKR
Sale price
Rs.1,899 PKR
Unit price
per
Sale
Sold out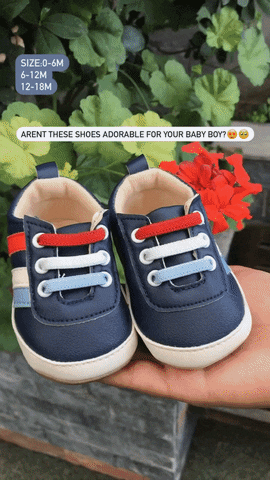 Comfortable and Breathable Toddler Boy Shoes for All Seasons
These toddler boy shoes are made of soft and breathable material that keeps your little one's feet cozy and dry. They have a mesh upper that allows air to circulate and a cotton lining that absorbs sweat and moisture.
The shoes have a slip-on design that makes them easy to put on and take off. They also have an elastic band that ensures a snug and secure fit. The shoes are suitable for all seasons and occasions, such as indoor, outdoor, casual, or formal.
The shoes are available in various colors and patterns that match any outfit and style. They are also durable and washable, so you can keep them clean and fresh.
Safe and Flexible Toddler Boy Shoes for First Steps
These toddler boy shoes are designed to support your little one's first steps and walking development. They have a soft and flexible TPR outsole that provides traction and stability on different surfaces. They also have a toe cap that protects your baby's toes from bumps and bruises.
The shoes have a lightweight and ergonomic shape that conforms to your baby's foot. They also have a wide toe box that allows your baby's toes to spread and grip naturally. The shoes are ideal for toddlers who are learning to walk or run.
The shoes have a shock-absorbing and anti-skid function that reduces the impact and friction on your baby's feet. They also have a cushioned insole that offers comfort and support. The shoes are perfect for toddlers who love to explore and play.
Stylish and Fun Toddler Boy Shoes for Every Day
These toddler boy shoes are not only functional, but also fashionable. They have a cute and colorful design that adds some fun and personality to your baby's look.
The shoes have a high-quality and exquisite craftsmanship that makes them durable and attractive. They also have a smooth and neat stitching that prevents rubbing and irritation on your baby's skin. The shoes are made of eco-friendly and non-toxic materials that are safe for your baby's health.
The shoes are a great gift idea for your baby or someone else's. They are suitable for boys aged 0 to 18 Months old. They are also affordable and practical, so you can get more than one pair for different outfits and occasions.
Share
View full details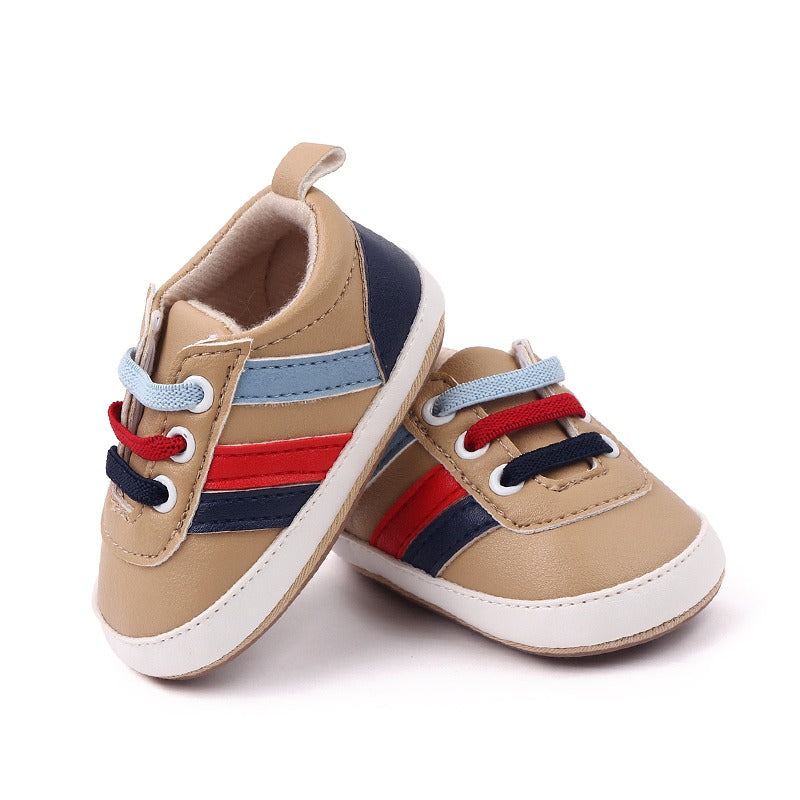 Toddler Boy Shoes with Anti-Slip TPR Outsole and Soft Material
| Baby Age | Sole Size | Sole Length |
| --- | --- | --- |
| 0-6 Months | 11 | 11 cm / 4.3 in |
| 6-12 Months | 12 | 12 cm / 4.7 in |
| 12-18 Months | 13 | 13 cm / 5.1 in |
Toddler Boy Shoes with Anti-Slip TPR Outsole and Soft Material